Crucial Information on How to Burn DVD
2019-10-17 03:13:14 Posted by wangpingping
1263
Summary: It is interesting to burn a DVD according to one's own preference to record all the fantastic movies or unforgettable moments. With the help of DVDFab DVD Creator, your dream will come true.
The 20-In-1 Versatile Solution Package
DVDFab 11 is a 20-In-1 bundle that offers the world's most complete video, DVD, Blu-ray and 4K UHD Blu-ray backup, conversion and authoring solutions, Cinavia removal solutions, DRM removal solutions, and more.
The origination of "Burn DVD"
In old times, people are accustomed to watching TV or listening to their favorite music by inserting a video or music disc to their domestic VCD or DVD device. There is no involvement with the operation of "create DVD on mac" or "free mp4 to DVD converter". It was very popular and fashionable to watch a movie with several friends at home or listening to music while doing the housework with the companion of DVD discs. Admittedly, DVD discs are really a product of an era, which carry the good memories of most people in the past. Do you remember the videos or songs you always enjoyed in childhood or adulthood?
Time flies. With the advancement of science and technology, DVD discs are rarely seen in our daily life. A wide range of people choose to watch videos and listen to music on their smartphones. No disc is needed and even computers come on without the section for users to insert their discs. Thus, does this mean discs will be taken place by advanced devices such as video streaming services? The answer is definitely No. There are still a large number of people who have a linking for nostalgia films or songs and strive to make the precious memories eternal at the present. So, there is a great demand for top free DVD burner.
Difficulties encountered for "Burn DVD"
How to burn DVD on different systems? This is a frequently asked question. Looking through the website, you will easily see such questions as "how to burn a DVD on Windows 7/8/10" or "how to burn a video to DVD on mac". Then, it is the problem of format conversion. Many people are confused about "how to burn a file with the format of ISO/MP4/AVI/MKV/MTS and others to a DVD. So, finding a tool who can create a DVD while finishing all the format conversion is of great importance.
However, when it comes to "burn MP4 to DVD", your choices are numerous, too. There are Windows built-in Burning Software, Windows Media Player, Wondershare Video Converter Ultimate, Freemake and a lot of others waiting for you to help you transfer video to DVD. Which one is the best mp4 to DVD burner free on earth to burn video to DVD? You may be confused. Besides, do you know how to burn ISO to DVD? Windows Disc Image Burner, Finder or Disk Utility and the third-party program may be of great help for you.
If you are a member of the group who want to burn a video in any format to any DVD disc/ISO/folder and are still looking for solutions to "how to burn video to DVD on Mac/Win" or "how to burn video to DVD", I would like to recommend you a powerful tool - DVDFab DVD Creator, a well-known free DVD burning software, which will make your dream come true.
Introduction of DVDFab DVD Creator
Compatible systems
Subsequently, I will start from three perspectives to introduce this widely-used DVDFab DVD Creator. First, what operating systems is this software compatible with? As is expected, this tool can be downloaded and installed to both your Windows and your Mac based on your requirements. For the supported versions, they have been clearly displayed on the official website of this software. No matter it is Windows 10/8.1/8/7 or macOS 10.10 - 10.14, this software is available.

File formats supported
Second, what kinds of formats of the source videos DVDFab DVD Creator supports? In terms of the input formats, it allows you to convert any source video in the format of MKV, MP4, AVI, M2TS, TS, MOV, WMV, WMA, 3GP, FLV, M4V, VOB, etc. Then, how about the storage medium DVDFab DVD Creator supports? In terms of the output paths, this software enables you to burn any video or movie to DVD-9, DVD-5, DVD+R/RW, DVD-R/RW, DVD+R DL, DVD-R DL. Do you know about all of these formats? Let me give you a brief introduction of the input and output formats.
MKV
There is a high chance for users to come across MKV files. This sort of file is first developed by Russian programmers in 2002. Instead of an audio or video compression format, MKV files incorporate multiple media formats into a single file, such as audio, video and subtitles, regardless of whether they are in the same formats or not. For instance, your MKV file can contain both H.265 video and MP3 audio. To keep up with the times, MKV container distinguishes itself by supporting almost any audio and video format. In addition to the highly adaptive and easy-to-use format, MKV files also provides users with fast seeking speed, chapter and menu support, as well as subtitle (hard-coded and soft-coded) support. Particularly, its error recovery function makes it possible to playback corrupted files. With the help of DVDFab DVD Creator, how to burn MKV to DVD will not be a problem any more. You will gain much pleasure when using this powerful software.
MP4
MP4, also known as MPEG-4, is a kind of digital multimedia container format, widely used by the public to store their audio and video. Besides this function, MP4 is also regarded as a PVP (Personal Video Player) or PMP (Portable Media Player) to play Mpeg-4 files, as well as PIA (Personal Image Assistant). With the help of DVDFab DVD Creator, how to burn MP4 to DVD will not be a problem any more. You will gain great pleasure when using this software.
AVI
AVI, with the full name of Audio Video Interleave/Interleaved, is first introduced by Microsoft in 1992 and it is well-known to incorporate audio and video into a single file. Videos compressed by this format is lossy but still with high compression ration, so the AVI format is very popular among users and is widely used in various fields. For example, people often use this format to store image information on TV. With the help of DVDFab DVD Creator, how to burn AVI video to DVD will not be a problem any more. You will find it very easy to burn video to DVD when using this software.
M2TS
M2TS, another type of video file format, is used to support audio, video and other streams with multiple tasks. Built on MPEG transport stream and the famous BDAV MPEG-2 transport stream, M2TS supports high-definition Blu-ray discs and AVCHD. With help of DVDFab DVD Creator, how to burn M2TS to DVD will not be a problem any more.
TS
TS, the abbreviation of Transport Stream, is a standard digital container format used to transmit and store audio, video and Program and System Information Protocol (PSIP) data. This type of format is widely used in broadcast systems like DVB, ATSC and IPTV, in that it is able to protect the degraded communication channel from transmission integrity loss with the powerful function of error correction and synchronization pattern. With the help of DVDFab DVD Creator, how to burn TS to DVD will not be a problem any more.
MOV
MOV is an MPEG 4 video container file format widely used in Apple's Quicktime program, so MOV files adopt Apple's proprietary compression algorithm. QuickTime is particularly suited for editing, as it is capable of importing and editing in place (without data copying). Taking advantage of this feature, the MOV format specifies a multimedia container file, where one or more tracks can save a particular type of data: audio, video, or text (e.g. for subtitles), and each of them contains a digitally-encoded media stream or a data reference to the media stream located in another file. Since the QuickTime and MP4 container formats are both available as to the MPEG-4 format, they are interchangeable in most time under the QuickTime-only circumstance. With the help of DVDFab DVD Creator, how to burn MOV to DVD will not be a problem any more.
WMV
WMV (Windows Media Video) is a kind of streaming media format developed by Microsoft and it builds on ASF (Advanced Stream Format). With the same video quality, WMV files can be downloaded while being played, so this kind of format is more suitable for online broadcasting and transmitting. The WMV format is often used to store video in Windows, so it is very popular in the field of short animations. With the help of DVDFab DVD Creator, how to burn WMV to DVD will not be a problem any more.
WMA
WMA (Windows Medis Audio) is the collaboration of audio format and audio codec. As the strong competitor to MP3, this file format surpasses MP3 in both compression ratio and audio quality and is far better than RA (Reak Audio). Even in the environment of relatively low sampling rate, WMA can display relatively sound audio effect. With the help of DVDFab DVD Creator, how to burn WMA to DVD will not be a problem any more.
3GP
3GP (3GPP file format), the simplified version of MP4 (MPEG-4 Part 14) with lower broadband demand, is specially designed to cope with the limited storage space of smartphones. It is available on 3G, 2G and 4G mobile phones. 3GP video encoding adopts the format of MPEG-4 Part 2 and H.263, and its audio part supports such formats as AMR-NB, AMR-WB, AMR-WB+, AAC-LC and HE-AAC. Although the quality of 3GP videos bears no comparison with that of MP4, 3GP files are ever widely used by users to solve the problem of insufficient broadband. With the help of DVDFab DVD Creator, how to burn 3GP to DVD will not be a problem any more.
FLV
FLV stands for Flash Video, a streaming media format with small output files and fast loading speed, which makes the exported SWF files effectively available after video files are imported to Flash. By 2008, FLV files had been widely used by on YouTube, NicoNico Animation, Google, Yahoo, MySpace, China's YouKu and among others. But influenced by power consumption and information safety, FLV are replaced by HTML5. WIth the help of DVDFab DVD Creator, how to burn FLV to DVD will not be a problem any more.
M4V
The M4V file format developed by Apple and is similar to the MP4 format. The primary difference between them is that M4V files may optionally be protected by DRM copy protection. M4V is exclusively used by Apple in iTunes Store to stop the unauthorized reproduction of M4V files. FairPlay-protected M4V can only be played after pay. Video files with the suffix of either MP4 or M4V are all M4V files. M4V adopts H264 HD encoding, making videos with less volume but high resolution. That's why M4V possess wide market in various video websites. WIth the help of DVDFab DVD Creator, how to burn M4V to DVD will not be a problem any more.
VOB
VOB stands for Video Object, integrating digital video, audio, subtitle and DVD menu into the stream format. DVD video media often adopts this format, where the file can be protected by encryption. WIth the help of DVDFab DVD Creator, how to burn VOB to DVD will not be a problem any more.
Now, let's come to output paths of videos. The difference between DVD-9 and DVD-5 is in capacity and technology. The capacity of DVD-5 IS 4.7g, while it is 8.5G for DVD-9, almost two times bigger than DVD-5. Besides, DVD-9 adopts more advanced technology, making it more hard to be copied than DVD-5. DVD+/-R are two styles of DVD discs and both of them support one-off recording or rewriting, while DVD+/-RW are recordable and rewritable frequently. DVD+/-R DL means recordable double-layer discs, whose capacity are 8.5G.
Use Instructions of DVDFab DVD Creator
Then, let's unveil the powerful software - DVDFab DVD Creator. As one of the products in DVDFab 11, you need to download and install DVDFab 11 first before you use this DVDFab DVD Creator. It is available in both Windows and Mac. After the installation finishes, start the software and you will come to the main interface of DVDFab 11.
Locate the target video
Now, you are expected to click Creator on the top first, as is illustrated below. Next, pay attention to the option of DVD Creator on the left top, click it and you will see three choices, namely, DVD Creator, Blu-ray Creator and UHD Creator. They are different types of discs, but the UHD disc more advanced than the Blu-ray disc, and Blu-ray is superior to DVD in technology. Here, according to your demand to burn video in any format to DVD, so you should choose DVD Creator. Then, click the + icon in the center to locate your video file, or directly drag it to the + section. Afterwards, the name, runtime, audio and subtitle of your video file will show up.
Customize the video
One of the attracting features of DVDFab DVD Creator is to allow users to customize their videos. Now, two buttons are available for you to finish the operation: Advanced Settings and Set Menu.
Click the Advanced Settings button and a new panel will appear as is displayed below. Here, you can decide the output format of your file with DVD 5 and DVD 9 available. In terms of the Video Quality, there are many options for you, such as 9 Mbps, 7 Mbps, 5 Mbps. Or you can match the video quality with the output disc or the source video, even customize the video quality by inputting the value you want. The right of how to display your video on a screen is dominated by you. For the TV Standard, you can choose NTSC or PAL. For the Aspect Ratio, you can choose 16:9 or 4:3. Also, there are two kinds of playback modes. You can start from menu and play all titles sequentially or start from first title and play all titles sequentially.
Then, for the Menu Settings in this DVD maker, you have more choices. There are several backgrounds for you to choose on the right. Some are for the wedding, some are for the birthday and others may for the children. If there is no background fit for your taste, you can click the + icon to add your favorite background. Once you set a background mode, you can continue to change the settings by clicking the first option on the left bottom. Then, with the same contents you have chosen, you can continue to change the color and style of the background. Then, move you mouse cursor to the pictures and words on the screen, click them and you will find that they are customizable. Just select a picture at will and the backgrounds on the right will change accordingly. Then, you can change the outline of the picture based on your preference. The same goes for the words on the screen. Select one of them and a small rectangle will show up, where you can set the typeface, word size, word color, make the words bolder, slant or underline them. Meanwhile, you can set the words in different sections on the screen one by one, or directly choose the option of "Apply to all". Then, all the words on the screen will change into the same with style you have set just now. For the arrow to the right, it is used to display another picture under the same background topic. As a matter of fact, there are more than one picture under each background topic for your choice. When everything is finished, click OK.
Choose output path
Then, we come to the final step - set your output path. There are three options for you. If you click the inverted triangle and choose a place, your file will be saved to a hard disc. If you click the second option, your file will be saved to a folder. If you choose the third option, your file will be saved in the format of ISO. When this step is finished, you can click the Start button on the right bottom. Then, DVDFab 11 will process your download task with amazingly fast speed.
Conclusion
Now, have you been familiar with the use of this powerful software - DVDFab DVD Creator, the best free DVD burner? It is really very useful if you want to burn your favorite videos to your own discs with your preferred style. Considering there are more and more demands from users to design their own DVD, this free DVD burner software is well-conceived to satisfy users' needs from different aspects. With the help of this software, you can burn DVD from any website, you can decide your background of your DVD and add more preferred words and pictures. Especially for those who are preparing for a wedding, this tool is a very competent assistant. I hope this software can help you solve the problem of how to burn a DVD on windows or how to burn a DVD on a mac. If you want to learn about another software - DVDFab Video Downloader, the brother of DVDFab DVD Creator, which is also very terrific, you can refer to How to Download Videos with DVDFab Video Downloader to learn about its functions.
By the way, we all know Hd videos are very popular on various kinds of websites. So, if you want to burn HD files to Blu-ray DVD, you can turn to How to Convert Your Video Files into a Blu-ray Disc on Windows or Mac for help. DVD Blu-ray Creator is a powerful and professional Blu-ray creator and burner software that is qualified to burn all sorts of videos including HD camcorder videos, iPhone MOV videos, common SD videos and others, in different formats into BD or AVCHD DVD for playback, or convert into Blu-ray ISO file or folder for backup on PC. After knowing the exciting news, never hesitate to recommend this software to others. All of you will stand to benefit after owning it.
1. Convert DVDs to AAC, MP3, MP4, MKV, AVI, and etc.
2. Support all the popular smartphones, tablets, and etc.
3. Freely customize the output audio & video parameters.
4. Robust editing features like cropping, trimming, and etc.

You May Need Other Tools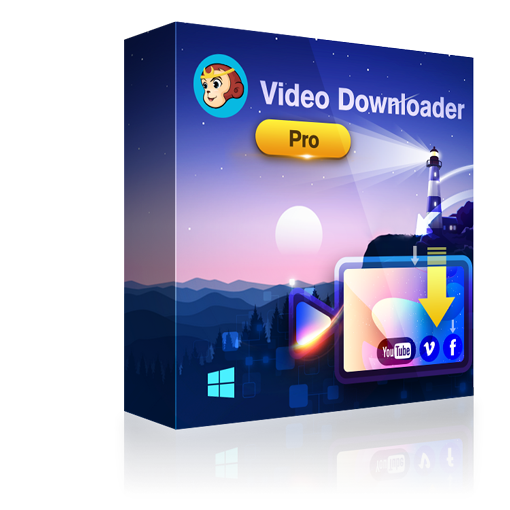 DVDFab Video Downloader
This product is an expert to download videos from more than 200+ webistes, like YouTube, Facebook and more.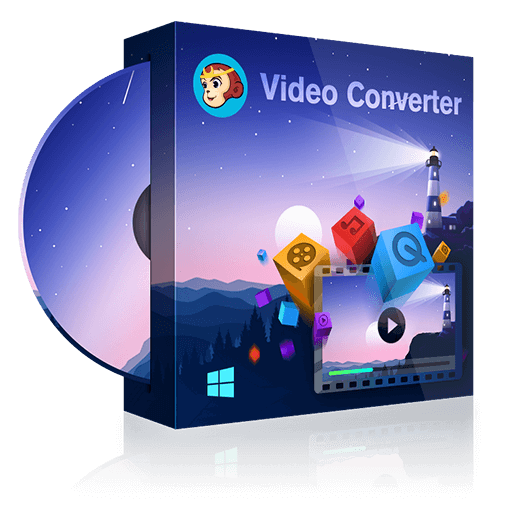 DVDFab Video Converter
This product is an expert to help users convert their favorite videos to the proper format compatible with their devices.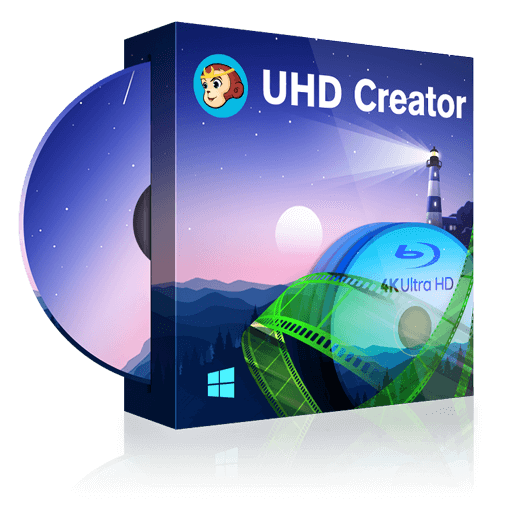 DVDFab UHD Creator
This product is an expert to help users produce premium 4K Ultra HD Blu-ray movies, including 4K videos with or without HDR10/Dolby Vision contents.