Χ
Free DVD Folder Media Player from DVDFab
2018-03-08 23:09:03
Do you know that DVDFab Media Player can be used as a free DVD folder media player? So if you've ripped some DVDs onto your PC for later enjoying, now you can equip them with DVDFab Media Player, the free version. The fact is if you pay for it, it can be a powerful Blu-ray player software for disc playback, if not, then after 30-day free trial, it also remains some features, one of them is DVD folder playback. Next is a simple tutorial about how to play DVD folder with it, if you're interested, just read on.
Free DVD Folder Media Player> Step 1: Download and install DVDFab Media Player
If you want to own this free DVD folder media player, just download DVDFab Media Player at www.dvdfab.cn/media-player.htm and install it. It has full features during the 30-day free trial period, and you don't need to worry "30 days" later, since then it will become a free DVD folder media player.
Free DVD Folder Media Player> Step 2: Start it up and load in DVD folder
Click its desktop icon (produced after installation) to start it up, and after a welcome screen you'll see the main UI. There're 2 options on the UI, one is "Open File", the other is Settings with an icon with the shape of a gear.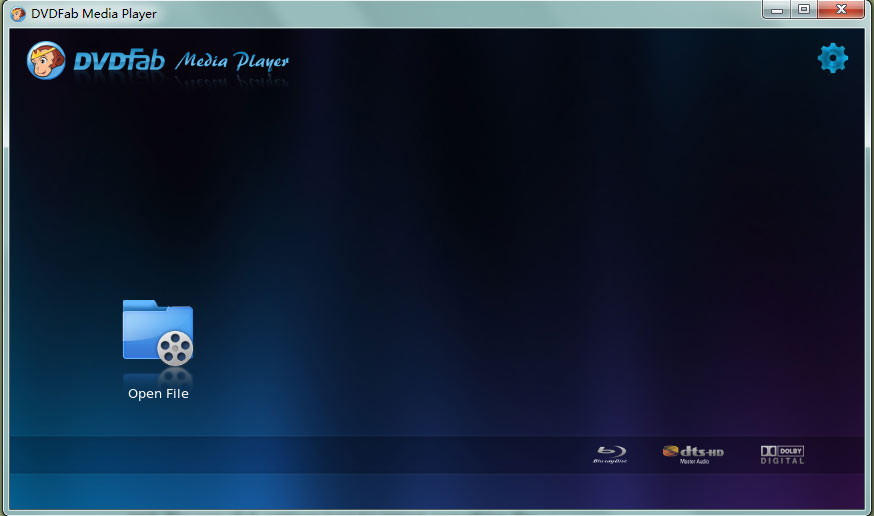 The Settings option is used to pre-set something like play control, video, audio, subtitles, and more.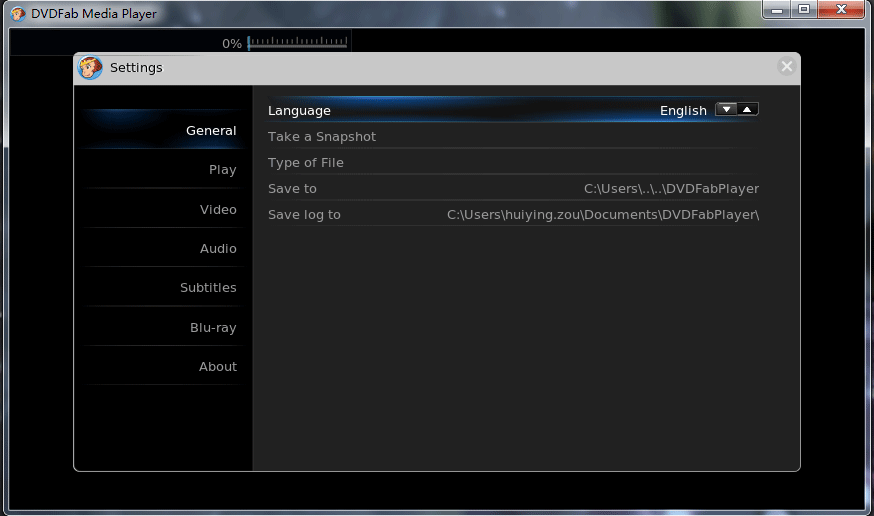 The "Open File" option is the one that leads you to your backup DVD folder. Just click it to go to the right directory, find the folder, then click it to play.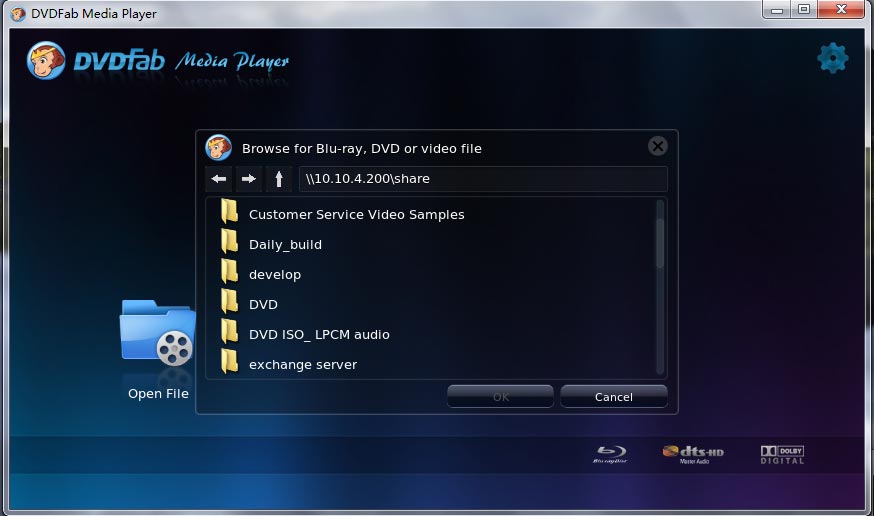 Free DVD Folder Media Player> Step 3: Control the play and set up
This player gives you full DVD navigation experience, just like with a physical DVD player.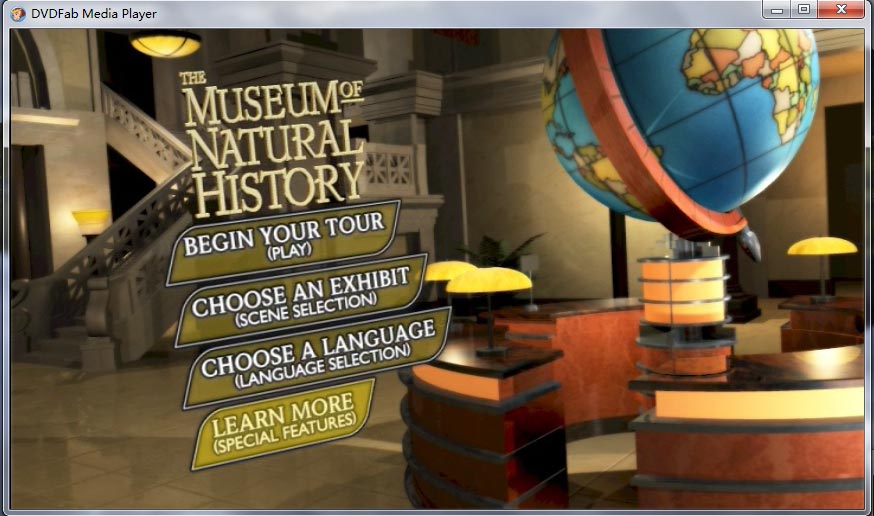 What's more, during the play, you can also control the play or do some settings conveniently. For example, right click on the screen will bring about a control panel, where you can open another DVD folder, control the play, set audio and subtitles, etc.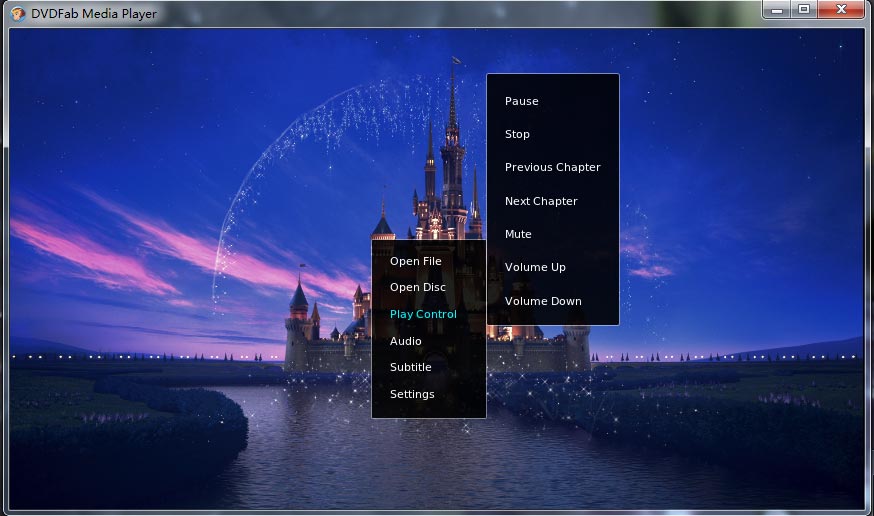 And if you hover mouse on the bottom, a control bar will pop up for you to: pause, stop, play, volume up, volume down, fast backward, fast forward.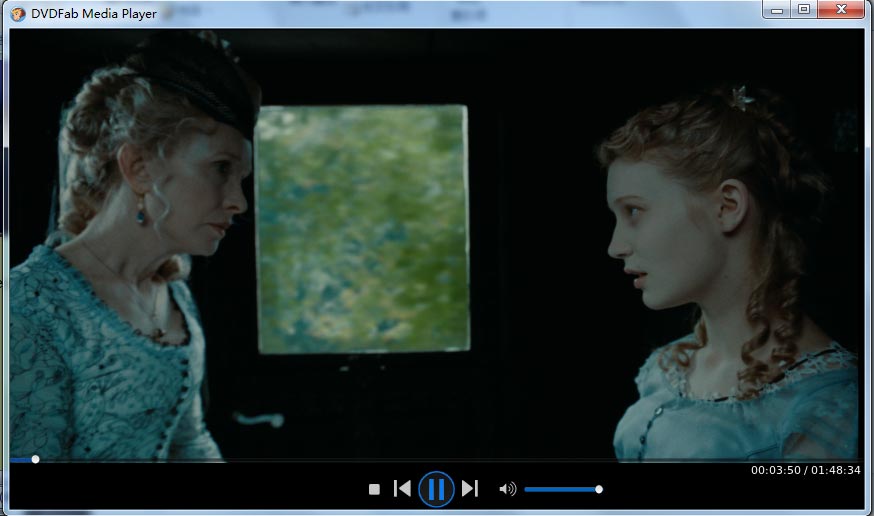 Another control bar will pop up when hovering mouse on the top, which is used to set up full screen, half screen, and so on.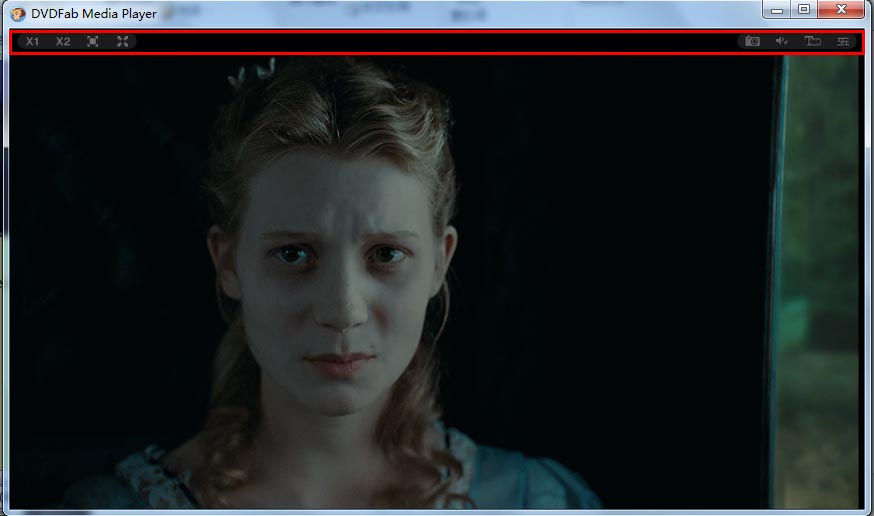 OK. That's nearly all you need to know about is free DVD folder media player. Just give it a shot, then no worries for DVD folder playback. It can also be used as free Blu-ray folder/ISO file media player, for more info about DVDFab Media Player, please go to: www.dvdfab.cn/media-player.htm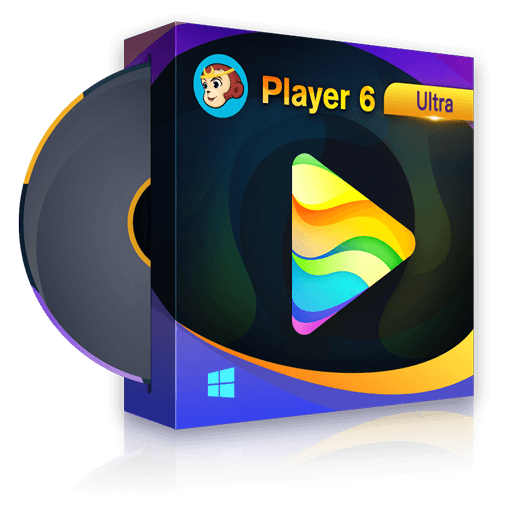 ① Play DVDs, Blu-rays and 4K Ultra HD Blu-rays with native menus
② Play non-disc media including all formats of videos, up to 4K
③ Play genuine 3D discs, ISO files, SBS or top & bottom 3D videos
④ Display the original HDR10 video to deliver crystal clear images
⑤ Output Hi-Res audios, like Dolby Atmos, with up to 7.1 channels