Χ
Professional DVD Media Player from DVDFab
2018-03-08 23:07:25
You may already know that DVDFab Media Player is a powerful Blu-ray media player, and there's no surprise that it's also a professional DVD media player, which can play any newly released DVD discs and gives you super smooth DVD experience. Next is a step by step tutorial on how to play DVD with this player software to let you get an idea about how professional it is. Interested? Let's go.
Play DVD Disc> Step 1: Download, install, and launch DVDFab Media Player
DVDFab is easy to download and install, you can get the latest version at www.dvdfab.cn/media-player.htm. After the installation, double click on its desktop shortcut to launch it.
Play DVD Disc> Step 2: Load in DVD disc
On the main interface of this DVD media player, you'll see two options, one is "Open File" which is used to load movie folder, iso files or other video files, the other is Settings on the top right corner which is used to pre-set parameters about video, audio, subtitles, and how to control the play, etc.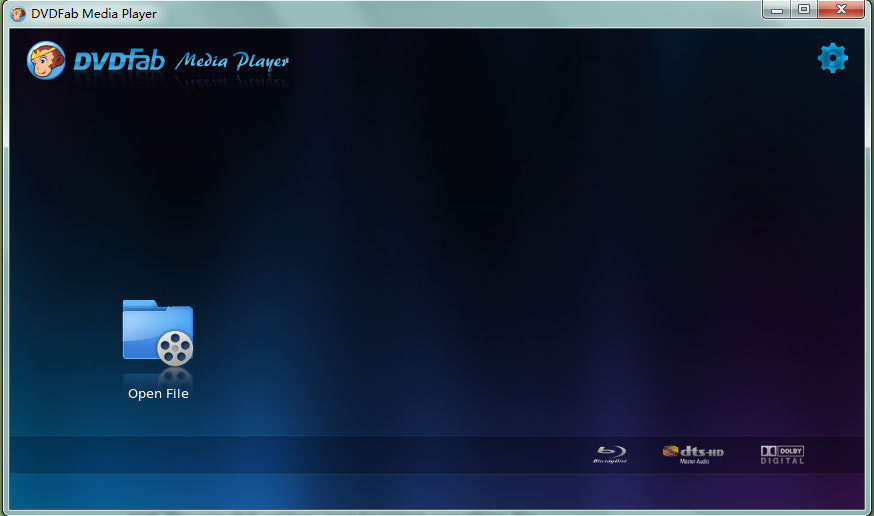 "Open File" Option: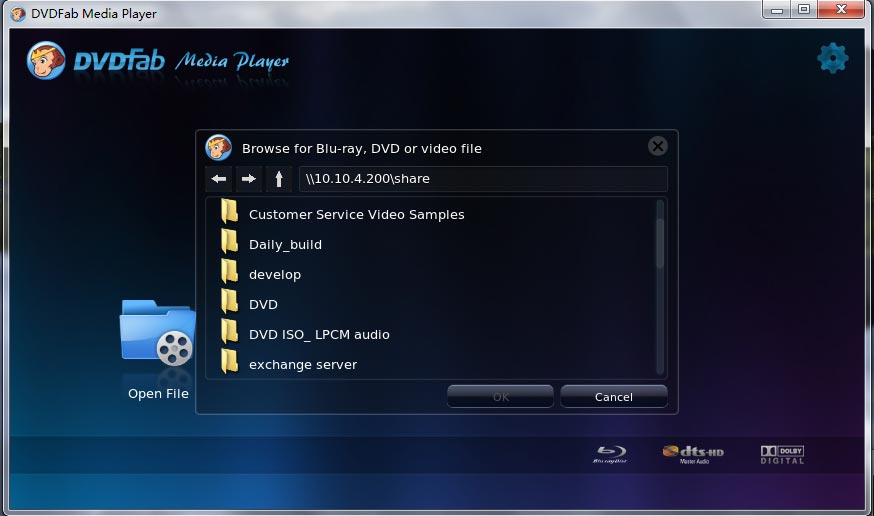 "Settings" Option: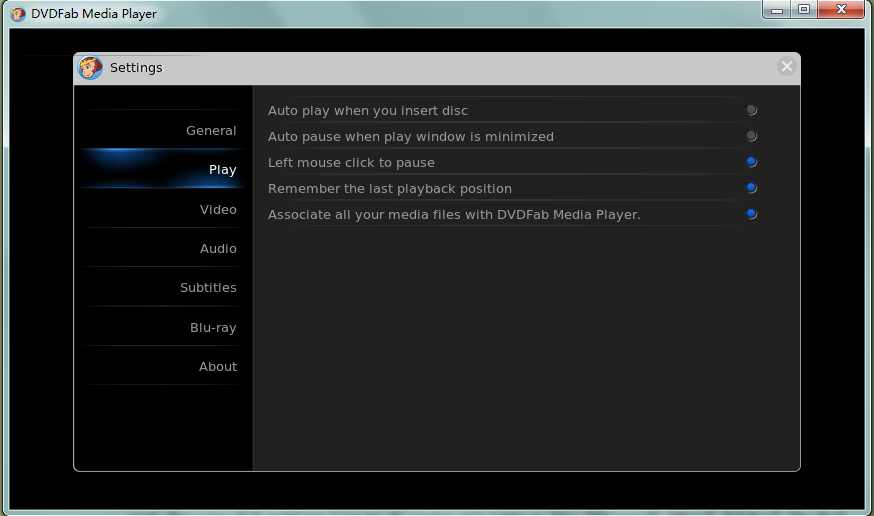 And we're going to load a DVD disc, so in this case, we're not using "Open File". We just insert the disc into the DVD drive of your PC or external DVD drive connected with your PC, then DVDFab Media Player will read and load it. After load process successfully completed, you can see the DVD (drive) icon on the main interface.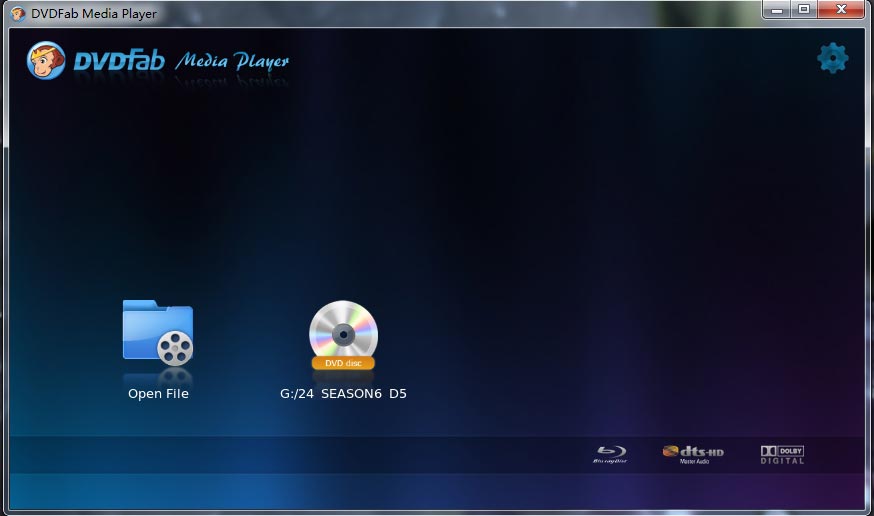 Play DVD Disc> Step 3: Play DVD and set up at your whim
Click this icon to play this DVD movie, and this DVD media player gives you full DVD viewing and control experience.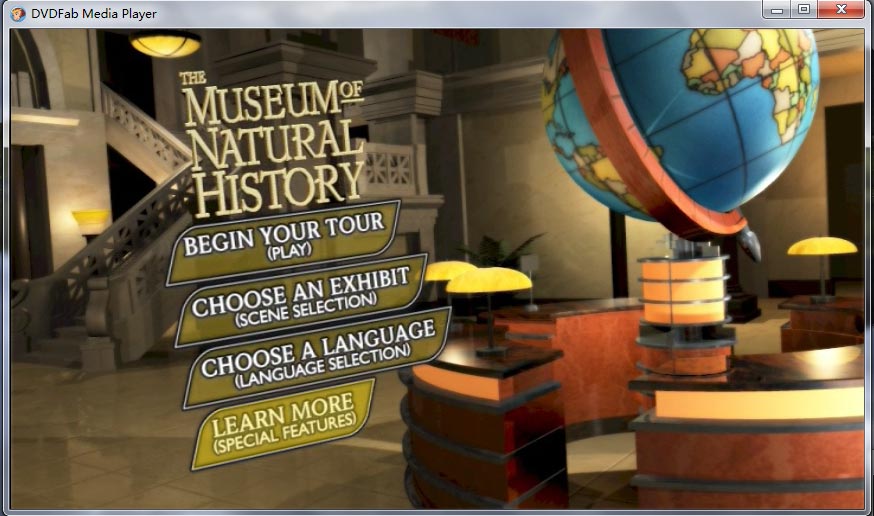 When the DVD is being played, you can control the play or set something by right clicking on the screen, hovering mouse on the top and bottom.
Right clicking on the screen will bring about a control panel for opening another disc, controlling play, setting audio and subtitles, and so on.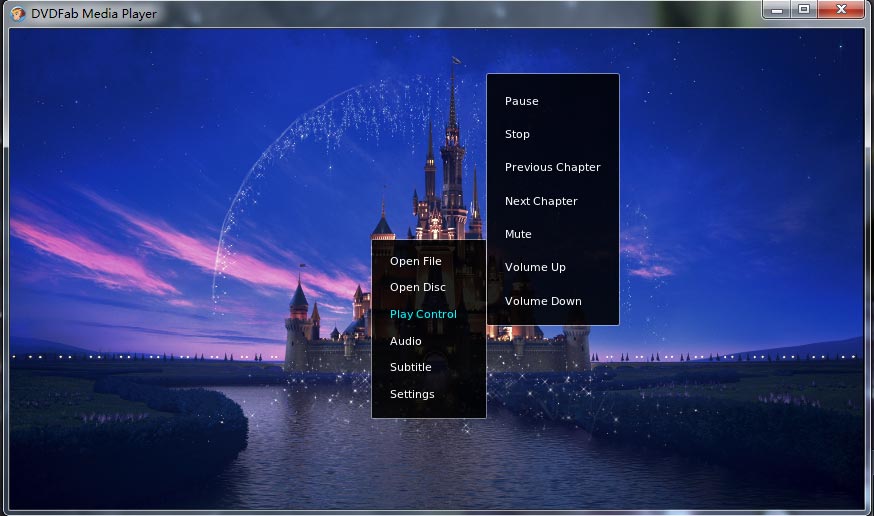 Hovering mouse on the bottom of the screen will bring about a control bar to control the play conveniently, like, Pause, Stop, Play, Volume Up, Volume Down, Fast Backward, Fast Forward, etc.
And hovering mouse on the top will make another control bar popping up for the set up of Full Screen, Half Screen, Audio, Subtitles, and more.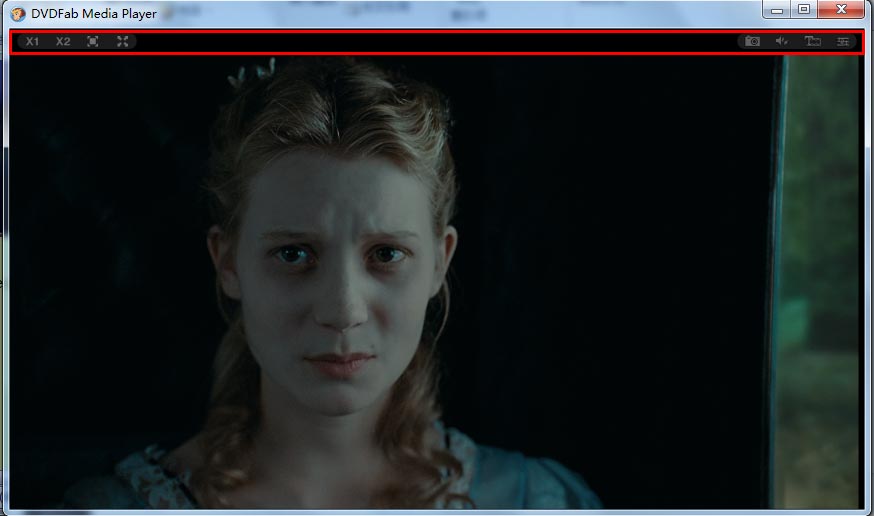 And one more thing you may need to note that this DVD media player can play almost every newly released DVD discs, for it can make your DVD region free, and remove those protections that prohibit you from watching.
OK. That's all about playing DVD disc with DVDFab Media Player. And you can find more detailed info and more features about this player at: www.dvdfab.cn.media-player.htm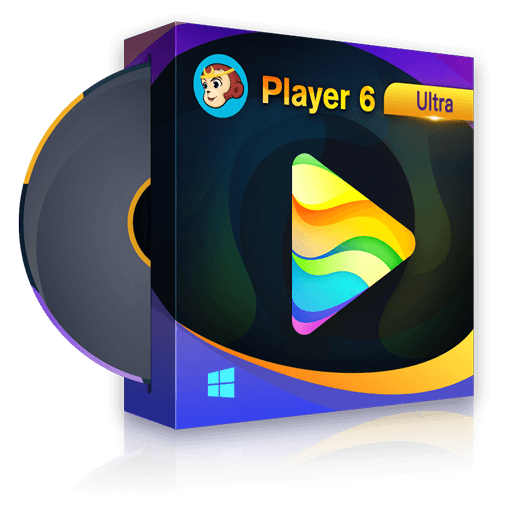 ① Play DVDs, Blu-rays and 4K Ultra HD Blu-rays with native menus
② Play non-disc media including all formats of videos, up to 4K
③ Play genuine 3D discs, ISO files, SBS or top & bottom 3D videos
④ Display the original HDR10 video to deliver crystal clear images
⑤ Output Hi-Res audios, like Dolby Atmos, with up to 7.1 channels